we went up to Bridal Veil falls. It was a hard hike with the baby in the Snugglie. We think he is too big for it now. Gotta use the hiker backpack now. There are a lot of pictures the falls were half frozen. It was amazing. wanted to share
he found his string on his hat. started to chew on it. I love this pic cause you can see how blue his eyes are!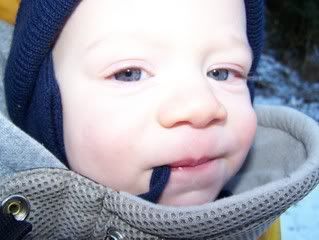 Daddy and Cooper on the frozen ice with the stream of water still moving beneath them.
Cooper was having fun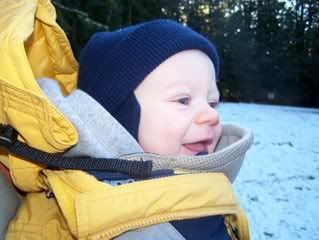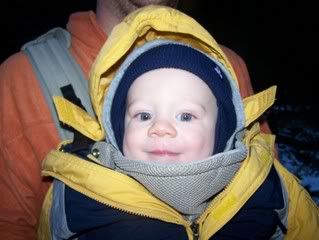 The half frozen falls
Can you see Daddy and Cooper. Bottom near the left.
Mount Ford on the way back.
It was a beautiful day. I loved it. One to treasure. Perfect.