My son is almost crawling!! He gets up on all fours burys his face into his little soccer ball then scoots forward! He has been going backwards for a few days now. He is growing so fast. (Sniff...sniff)
This is a smile. Starting....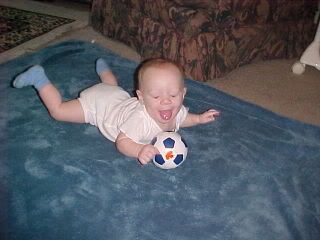 Up on all fours. Pushing his face into the ball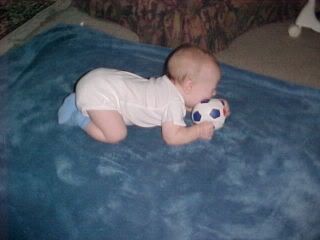 moving forward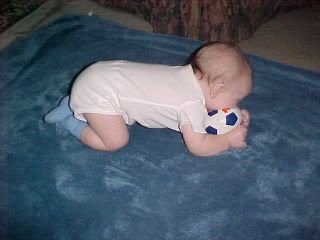 DID YOU SEE THAT MOMMY!!!